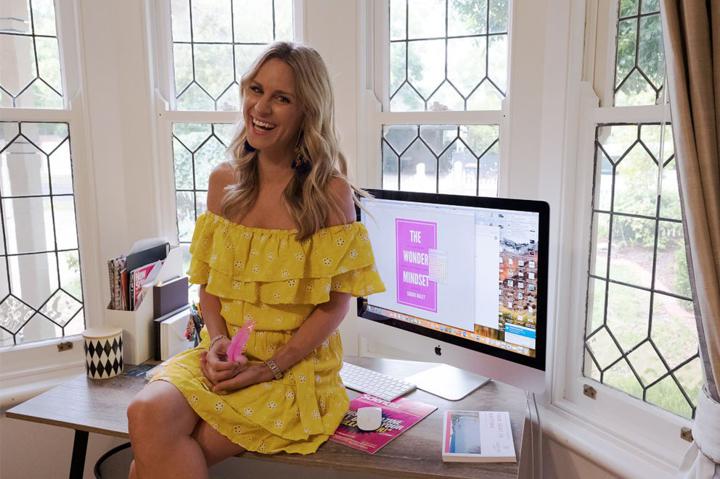 10 years ago, I embarked on a self development journey that not only changed my MIND it changed my LIFE.
Before we understood neuroplasticity or the power of mindset, I started neurohacking... it started to help me with stress and anxiety – but where it led me was a world of wonder.
If you've ever thought you were not good enough. Lacked the self belief to back your decisions in work or in life. Or, felt like you just didn't have the know how to live a life that you were passionate about?
Then be warned. The WONDER MINDSET may just change your life.
Design Thinking is known today as one of the most effective new methods and mindsets for framing and problem solving. Used by top businesses, consultancies, and governments around the world, for innovation and relevancy, this workshop will utilise this effective new method and mindset to help you reframe and solve problems that will enable you to design a life, career or business for yourself that is well lived and full of wonder.
Why Wonder?? Well, when you start using design thinking and embrace empathy, experimentation, prototyping, fast failure, iterative creativity and test and learn in your life, you start to realise that there is meaning, connectivity, an aliveness to the world around you.
THE WONDER MINDSET has the power to revolutionise your life as you learn to ask the right questions, eliminate old ideas that are not working and test new ideas and solutions.
It isn't just about solving problems, it is about enlivening your thinking and saturating your world with wonder. It is like moving from 2D thinking to 5D experiential living.
The model I have created shows you how to:
Rewire your brain using neuroplasticity to eliminate bad habits and mental constraints that have been holding you back from your full potential.
Build a vision for your life – understanding who you want to be, feel and act as a person.
Develop a growth mindset to identify key insights and opportunities.
Learn the tools for creative thinking to generate better ideas.
Understand how to use prototyping to test ideas and solutions.
Hack your brain to ease yourself into a more productive state.
Order your thoughts using algorithmic thinking.
Discover your strengths that will enable you to be more engaged and productive at work.
Understand how to take care of your mind using the power of meditation.
Develop a mindset that can "solve any problem".
I'm launching the online program early 2019 and running workshops around Australia. If you want to move from 2D to 5D... then come along for the ride.