What is innovation?
/ɪnəˈveɪʃ(ə)n/
noun - the action or process of innovating. "innovation is crucial to the continuing success of any organization"
Similar: change, alteration, revolution, upheaval, transformation, metamorphosis, reorganization, restructuring, rearrangement, recasting, remodelling, renovation, restyling, variation, new measures, new methods, new devices, novelty, newness, unconventionality, modernization, modernism, a break with tradition, a shift of emphasis, a departure, a change of direction, a shake up, a shakedown, transmogrification, a new method, idea, product, etc.
plural noun: innovations - "technological innovations designed to save energy"
Organisations know that they must focus on transformation, change, new measures, methods, ideas ways of working to stay relevant in the rapidly changing and fast evolving world that we live.
I have often said, if an organisation is only investing in one capability for their entire business it should be MINDSET. The power of mindset to navigate complex change, to build culture, to think of ideas and execute ideas is truly a magical thing.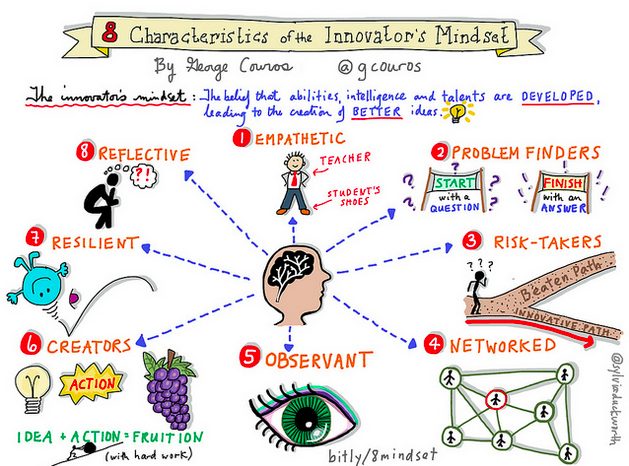 Growth Mindset - "In a growth mindset, people believe that their most basic abilities can be developed through dedication and hard work—brains and talent are just the starting point. This view creates a love of learning and a resilience that is essential for great accomplishment." ( Dweck, 2015)
Innovation Mindset -"In an innovation mindset, people explore ideas, look for better ways of doing things and create better outcomes"
Wonder Mindset - "In the wonder mindset, people remove bias, return to a state of childlike awe where everything is wondrous and curious and anything is possible."
When it comes to innovation, there are many different processes, methods and ways of stimulating ideas, ranking ideas and bringing ideas to life. The Wonder Mindset, our innovation method looks at unleashing the mindset behind the method - but regardless of the method - it helps to understand the drives for agenda to truly reap the rewards that can come from ongoing innovation practices and processes in your business.
Some common innovation drivers:
Profit
Sustainability
Impact (social, community, environment)
Customer Satisfaction
Shareholder return
Employee Engagement
Innovation/Novelty
The drivers shift the perspective, perception and framing of any potential problem and solution - so an understanding of drivers and an ability to remove bias and navigate complex drivers is a key for sustainable innovation - which is why mindset is EVERYTHING.
So how might you use growth mindset, the innovation mindset and the wonder mindset to unleash the best ideas? It starts with asking the right questions.
Curious to know more? sarah@wonderandwander.com +61407521849