Two of my favourite tools in workshops to evolve leadership are an emoji check-in and a simple line.
Whether you're a CEO or a business owner leading a small team, the art of getting humans to go from A-B consistently is more than just managerial goodness. Sure hygiene factors go a long way when it comes to maintaining good performance - but that lights on, follow you anywhere, do anything for you, bounce out of bed in the morning sort of leadership is still as rare as they come. I do believe we can manufacture it and I don't believe manufacture is a dirty word.
People don't turn up wanting to do a bad job. Capability, commitment, capacity all play a role in how our people show up. Whether they are missing some key skills, not feeling it or are affected by circumstances impacting their capacity - there is always something going on, like it or not. What is the secret sauce that gets people to push through barriers and really against all odds move from just getting by the flying high?
We don't have to look very far to see the ingredients of a truly inspirational or evolutionary leader...whether in a crisis or just leading large troops on a journey, the things we remember about the best leaders we have ever worked for tend to fall into key themes... they were:
Brave - they were courageous and took risks
Empowering - they empowered people through trust
Non-Prescriptive - they empowered people to find solutions
Visionary - they painted a picture on where the team was headed
Values led - their values were transparent
Sure there are plenty more, but I wanted to illustrate something... they were not 'on time every day', they were not 'risk adverse and always playing by the rules', they were not 'afraid to speak up'. Inspirational and evolutionary leaders seem a little bit like they don't give a care - but they do, they just know where to care and when and for who.
I believe that the best way to create sustainable and systemic change is through human connection. The 'Best' Leaders of our time have a few simple things in common. They had vision, they connected and inspired people to follow and they got people from where they were to where they wanted to or aspired to be. There are epic leaders who are truly moving the dial in organisations but they are not getting the cred they deserve because they are missing a few simple tools to take them from good to great.
You can wake up one day and decide "I want to be an incredibly inspiring and evolutionary leader" and you can start today. You can demonstrate you care and start to challenge those around you to think and behave differently so that the whole team can evolve.
The Emoji Check-in is a simple tool to get into a rhythm of showing that you care at the right time and for the right people. It doesn't take long and in the long run is a really epic tool for avoiding those issues that can sometimes arise when you don't have your finger on the pulse when it comes to your people. A quick check in (and it can be done remotely), this tool is designed to encourage connection, conversation and also start to establish psychological safety. Psychological safety is one of those lesser spoken about golden keys of epic leadership. When your team are psychologically safe - all sorts of magic starts to unfold. Teams are capable of having courageous and robust conversations without worrying about hurting each others feelings, teams are able to check-in and be there for each other when inevitably environment and relationships inside or outside of work create conflict. It is easier to create and more powerful than you realise.
"Psychological safety means that team members feel safe to take risks and be vulnerable in front of each other."
"To feel safe, to take risks, and to be vulnerable in front of others, team members need to trust other team members. Therefore psychological safety is about trust. ... By opening up towards each other, they can build a relationship, which leads to increased trust. Openness and trust thus are related." <read full article here>
Psychological safety, like Leadership, should be treated as a journey...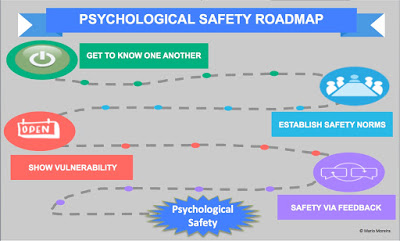 The Emoji Check-In can be a powerful safety norm to empower people to get to know each other and show slow vulnerability to establish and maintain psychological safety.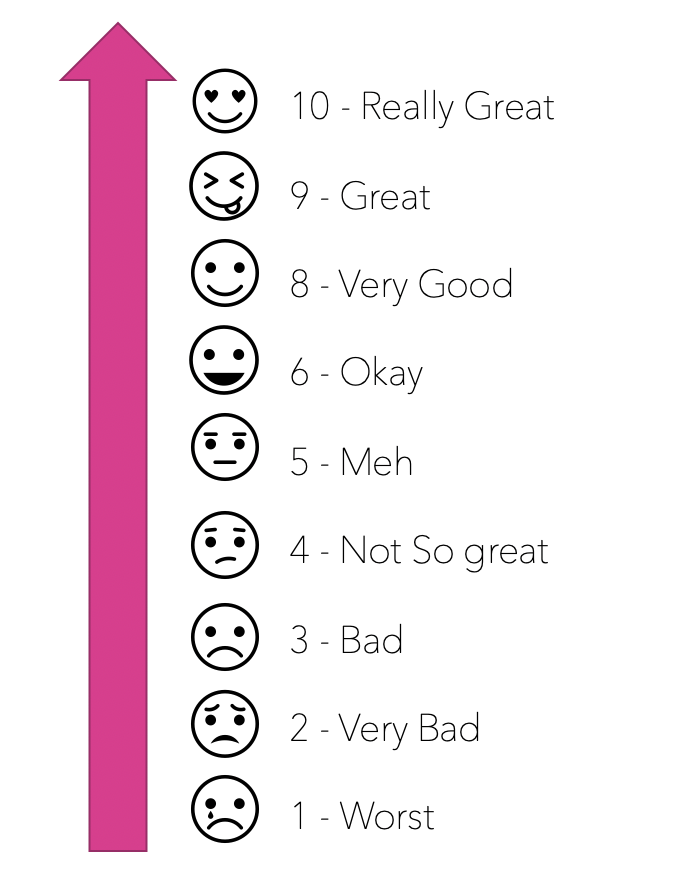 Why slow vulnerability? There are alot of awesome articles and resources out there explaining why leaders of the future must learn how to be vulnerable - but we believe in slow vulnerability.
"Being Vulnerable Allows You To Be Open To Change No matter how much you want to change, you can't actually change until you're willing to put in the work. And that work requires vulnerability — no matter how hard it can be. Let's say you have a bad habit that you want to break, like eating too much candy."
Slow vulnerability means slowly expose yourself for who you really are, no pretending and no hiding behind a mask for safety or protection. Why slowly? Because if you expose yourself suddenly and to the extreme - people will wonder who you have become and begin to wonder why you have changed so drastically! Slow vulnerability is about maintaining connection, trust and communication while you reveal who you really are and what you really think.
The Importance of Vulnerability
The next tool that we adore when it comes to fast empathy and slow vulnerability is a thing called 'the line'. The line is a tool for 'self locating' which is the art of reflecting and positioning ourselves at any point in time - where am I right now? What am I thinking? What am I feeling? Why? Why am I thinking this? Why am I feeling this? What factors are influencing my location right now?
The Conscious leadership group bring a radical new conversation around evolutionary leadership to play and explain the line in this video:
Start checking in with yourself - are you in the wonder zone?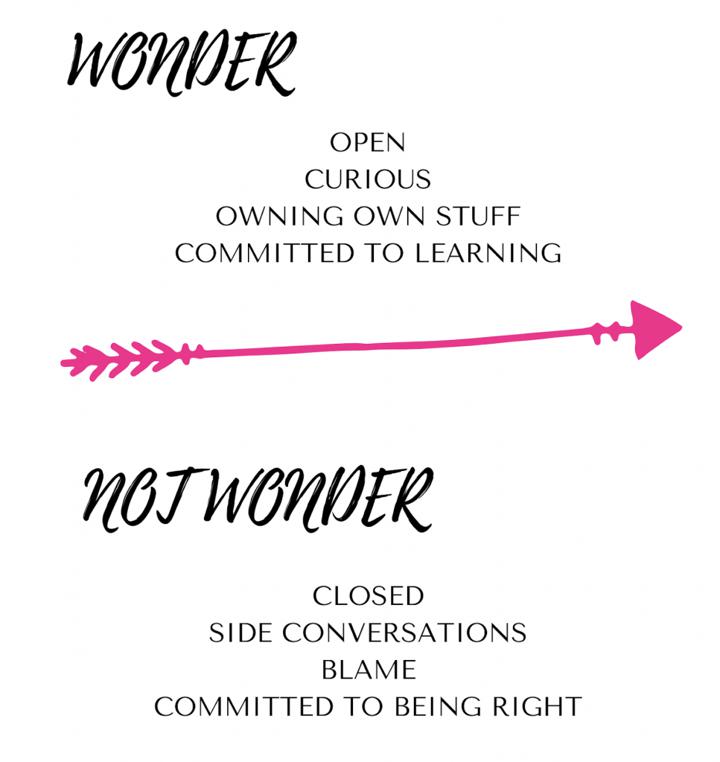 Email us sarah@wonderandwander.com if you'd like us to run a session!